The submission deadline for our Spring Issue is
Friday, May 5th by 12 midnight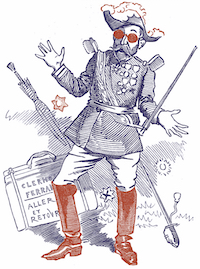 Submit
The Midway Review publishes a print edition once a quarter, as well as several articles available only on the web. We welcome submissions from all UChicago students and alumni, as well as faculty or anyone from outside the University of Chicago interested in writing. We try to broadly cover:
politics and current events
cultural criticism
book and film reviews
religion
philosophy
However, we will be happy to consider any other article or essay proposals that do not fit within these categories but are still relevant to current culture and politics. There is no word limit for submissions, however we would like them to be at least 1,000 words in order to allow for the full development of a topic. Submissions should include the author's year and major, or other relevant biographical information if the author is not a UChicago student. Please cite fully with endnotes rather than footnotes. We do not accept submissions that have been published elsewhere unless they have undergone substantial revision.
We are specifically looking for articles that are both informed and accessible to a generally educated audience. We do not accept academic papers submitted for courses, and we discourage submissions which rely heavily on discipline-related jargon and the citation of outside sources. Our interest is in original argument which may incorporate and consider major writers and thinkers, but does not summarize or rehash their arguments. We are also looking for short, reflective personal essays on pertinent cultural and political topics. In brief we are looking for articles—within the broad themes outlined above—which are clear, articulate, well-argued, and which are accessible and interesting to non-specialists.
To get a better sense of what types of articles are of interest to The Midway Review, please review past issues, which can be downloaded as PDF's from our Archive.
We also welcome letters to the Editor, which should also be submitted by e-mail. Please limit your letter to 500 words.
Submissions for our Spring 2017 issue are due Friday, January 27 at midnight.
Instructions for Submitting
It would be helpful if you sent us an e-mail about your intended submission in advance.
To submit, e-mail the article as a Microsoft Word (.doc or .docx) attachment to the Editors at themidwayreview@gmail.com.
We require biographical information for articles we print. Rest assured that this information in no way prejudices (positively or negatively) the evaluation of your article. A list of the biographical information that we require can be found here. Please send this information in an e-mail to the Editors.
All submissions must include a title. If the submission is a book review, please also include the following information:
Author
Title
Publisher
Number of pages
Date published
Paperback or hardcover
Price

Biographical Information
The Midway Review collects brief biographical information to accompany articles that we consider for printing, as we will need this information to accompany printed articles. (This information plays no role in determining what we choose to print.)

After submitting an article for consideration, please provide the following information in an e-mail to the Editors:
(a) Name:
How you generally express your name in print?

(b) Your affiliation with the University of Chicago (if any):
Student, faculty, alumnus?
(c) If you are a student or faculty:
In what school/department (e.g., the College, Department of Political Science, Divinity School)
(d) If you are in the College:
What is your program of study?
What is your year (e.g., third-year)?
(e) If you are not currently part of the student body or faculty at UChicago:
Please provide some background information similar to the type of information requested above.
If we do not receive this information from you before we go to print, the information that we print may be either incomplete or incorrect.